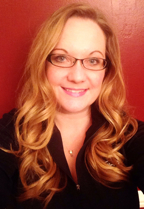 BROOKLYN PARK, MN – Running an award-winning regional DME is not easy, but Colleen Reisdorf, clinical services manager at Reliable Medical Supply, Brooklyn Park, Minn, always manages to make time for advocacy. As a member of AAHomecare and the Midwest Association of Medical Equipment Services, Reisdorf is determined to make her voice heard in Washington, DC.
"You can't just sit back and complain and hope for the best," says Reisdorf. "If you don't put the work in, you can't expect any change. If you don't have the time and money, you'll have a whole lot more time on your hands, and less money, if your business goes under because you've done nothing to preserve our industry."
With locations in Waite Park, Rochester, Buffalo, and Brooklyn Park, the 130-employee Reliable Medical recently celebrated 25 years in business, as well as taking home the HME Excellence Award from HME News. Reliable Medical does a little bit of everything, but the focus is on clinically complex patients, both in respiratory and mobility. "We do custom mobility, custom seating, as well as respiratory," says Reisdorf, a mom of three. "We have a very large ventilator program."
As part of round two in competitive bidding, the company received one contract for oxygen, and the resulting "win" has made it tougher than ever to remain successful in the category. Ventilation is not a competitively bid item, and Reliable has made efforts to change its business model to survive.
"We put a large effort into trying to diversify the groups we were working with as far as payers—and take a look at the percentage of Medicare vs commercial vs Medicaid," says Reisdorf (shown here with her husband, Richard Reisdorf, who runs the Biomed Department). "We have increased our cash pay side with more retail."
Reisdorf recently attended Medtrade in Atlanta, where she particularly enjoyed the networking. She hopes to attend Medtrade Spring in Las Vegas next year (March 30-April 1), and looks forward to the changes that allow for less overlap between educational sessions and more time on the show floor. "You need to have some time to wander and meet some new businesses," she says.