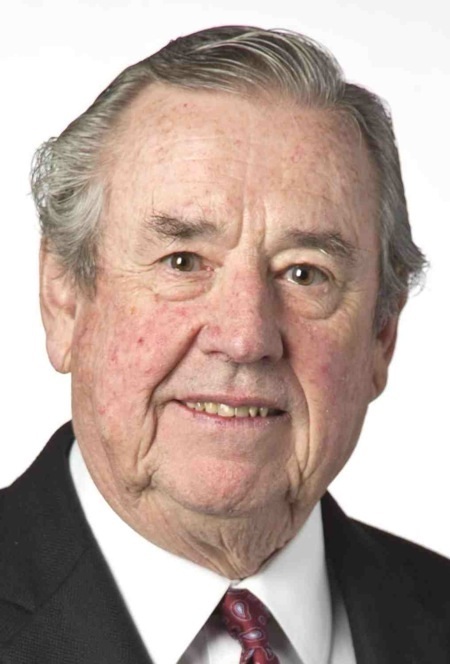 ATLANTA – What's your favorite Medtrade Memory? In celebration of the 100th Medtrade Monday, we asked a few longtime attendees to reflect on the nation's largest HME Expo and Conference.
A. Malachi Mixon III, chairman, Invacare Corp: My fondest memory is at one of the early shows. A man named Van G. Miller came into the Invacare booth and wanted to open an account. He was complaining that E&J had a procedure that would take several months to decide if he was qualified to be an E&J dealer. I signed him up on the spot.
Afterward, he became my largest dealer in the state of Iowa, and did more than $1M annually. Later, Van started VGM, and I was the first person to open him up. We have been close friends ever since.

As the largest trade show in the HME industry, Medtrade is an opportunity to come together on a large scale and discuss the important issues facing our industry—from our progress lobbying in Washington to business conversations on how to improve the bottom line.
Shelly Prial, Medtrade Ambassador: More than 30 years ago, I was asked to attend something new, an exposition at the old Marriott Hotel in Atlanta. I found a modest number of exhibitors and a similar number of dealers. The displays were nothing to get very excited about, but the camaraderie between dealers and exhibitors was high. I made new friends and still see a few at Medtrade.

This initial meeting was the birth of the Medtrade we now attend that is so different and invigorating. I and many other dealers recall bringing staff members for a Medtrade "holiday" as a reward for their hard work.
It was fascinating to see how Mal Mixon, a highly decorated Marine Corps officer, led the way. As other vendors saw how he displayed his wares, others followed suit. Mal has always been a leader.


One of my fondest memories was when AAHomecare held their first fund-raiser at Medtrade. Today, the Stand Up for Homecare event has become one of the most important sessions.
The pressures we have experienced for the past few years have made Medtrade so much more important, because today we must learn how to protect our companies and industry. As the United States has changed, so has Medtrade.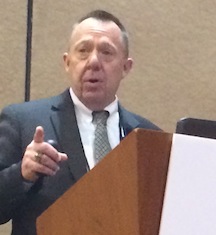 Tom Ryan, president and CEO, Homecare Concepts Inc: I have been to more than 30 Medtrade shows. My fondest memory was when Corrine Parver, (president of the national association at the time) gave a standing-room-only speech to a packed audience during the Washington update.
The talk was on the need to get involved and lobby Congress on the cuts coming in the Balanced Budget Amendment of 1997. The famous line "No more Cuts" was chanted through the room.

We all got "No More Cuts" stickers, and I was transformed from business owner to advocate. I still have the sticker and have not wavered on the advocacy. These days, Medtrade is still relevant because it is a learning and unifying show that brings our industry together.
Louis Feuer, president, Dynamic Seminars & Consulting and MEDCOMMENT CENTER: I have attended Medtrades and FutureShows (former name) in locations such as Reno, San Francisco, San Diego, and twice in Luxembourg. I was the director of education for MEDTRADE for 17 years, so have seen it from all sides.

I remember the day the name of the show changed to Medtrade. We were being seen as a global meeting place. The first shows were about special pricing, deals, and great offers found nowhere else. Education was free, and probably not the important element of the show as it is today. How different all that is now!

Medtrade may be now more relevant than ever because our industry is under the spotlight, and we may need to follow new road maps to success. Medtrade gives all of us some idea of those new roads to take. As Robert Frost once said, we may need to take "roads less traveled," but heck they may just work.
Mary Ellen Conway, president, Capital Healthcare Group: My fondest memories are the networking events and parties by the pool. I am always thrilled to see the familiar attendees who come year after year, as well as meeting the "newbies" at each show.

The biggest change has been the caliber of the educational offerings each year. As a founding member of the educational advisory board (EAB), I see the progress we have made from our earliest days. At our first EAB meeting, we asked our first conference coordinator why certain speakers spoke at the conferences as well as those that didn't "play by the rules," and her answer was that they "bullied" her into speaking!
Those days are gone. Speakers who violate rules are not allowed to speak again. The tracks provided, the deadlines with the RFP, the tracking of the number of attendees per session, and the speaker evaluations can ensure that the speakers and sessions are the best possible. The quality of each show each year has been elevated and Medtrade remains relevant every year and every season.



Miriam Lieber, president, Lieber Consulting LLC: My fondest memories are seeing friends and colleagues, old and new. I will always remember attending the sales and marketing education sessions in the old days and I remember thinking that the speakers were so talented and gave me so much information to absorb.
I will also remember the Medtrade where
Lisa Thomas-Payne and I went from competitor to friend. Sitting in the front seat of her sports car, tooling around the Las Vegas Strip, she taught me that you can be serious and still have fun and live life at the same time. She absolutely lived life to the fullest (as she told me before she died) and enjoyed her life, short as it was.
New products, new information, collaboration with colleagues and a chance to think away from the office with comrades are all reasons to attend Medtrade in 2013. Medtrade works very hard to bring the best in show to its attendees. Now that we must look differently at our businesses, why not go where you can see it all in one place? There is no better time and place than Medtrade 2013.

Georgie Blackburn, vice president, Government Relations and Legislative Affairs, BLACKBURN'S: I always felt I returned from Medtrade armed with new information. Specifically, in 1999, I remember sitting down for a one-on-one hour with Lisa Thomas Payne, very soon after becoming our first corporate compliance director for BLACKBURN'S. Lisa had a wealth of knowledge and know-how. I came home with a new understanding of the written order, how best to educate our staff, and what to expect in return. She was an amazing woman who blazed the compliance trail.

Now with Medicare's bid program designating who can and who cannot play the game, I believe attendees will strive to find new revenue streams that are fed by the paying customer. Our industry has not jumped on this fast enough. We have been conditioned to think in third party terms. But my generation and the ones that follow treasure their health and that of their loved ones. They will pay for products and services to ensure good health outcomes.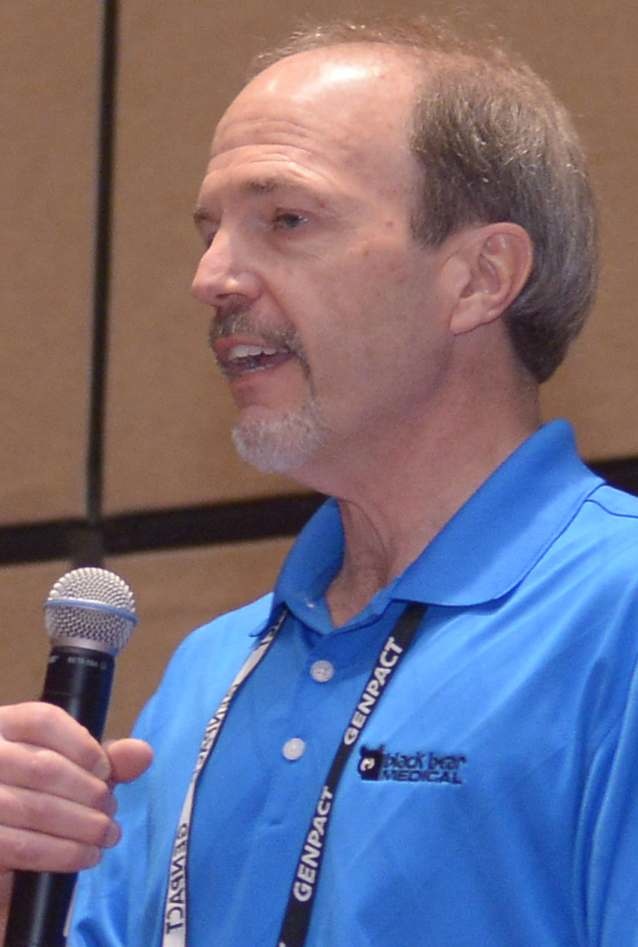 Jim Greatorex, owner, Black Bear Medical, Portland, Me: I remember when vendors would have all kinds of gimmicks to get you into their booth. One vendor had a wildly tattooed Paraplegic guy who would take on all challengers to knock him out of the circle. Ed McMahon was there one year, and one of the incontinence manufactures had a famous lady celebrity there to represent them.

When I first started going to Medtrade, it used to be a big buying show, where you talked truckloads of product with manufactures and did some serious buying. Now it's more education and networking with manufactures, making new connections, getting new ideas, and a little buying.

I think now Medtrade is more relevant than ever. We all need to evolve to our "new world" and Medtrade is going to showcase new opportunities and present cutting edge education that reflects that new world.
From education to networking, to helping manufacturers launch new products, Medtrade has been connecting the HME industry for many years. Launched in 1979 as the National Home Health Care Show, Medtrade has been a significant force in shaping the HME industry over the last 34 years. Like us on Facebook and share your fondest Medtrade memories with us and you could win a complementary conference pass.
Early bird registration is still open for Medtrade, the largest trade show in the U.S. focused exclusively on HME. Medtrade is designed to give today's providers the highest quality educational, networking, and advocacy opportunities—and the largest selection of HME products under one roof.
 
Significant savings are available to providers who register sometime in the next two months through early bird rates.
Click here to register for Medtrade, held in Orlando, Fla, from Oct 7-10, 2013.