LAS VEGAS – Medtrade Spring attendees will get one of the first looks at Mediware's new CareTend® software. The new software combines the features of all the Mediware home care solutions onto one cutting-edge platform.
"CareTend has been in the works for just under three years," says Kelly Mann, president and CEO, Mediware (Booth #719 at Medtrade Spring). "We have designed data conversion utilities and incentives to make converting to the new platform as easy as possible. However, we understand the investment our customers have made in their existing Mediware products, and we will continue to work to ensure their satisfaction with their current solutions."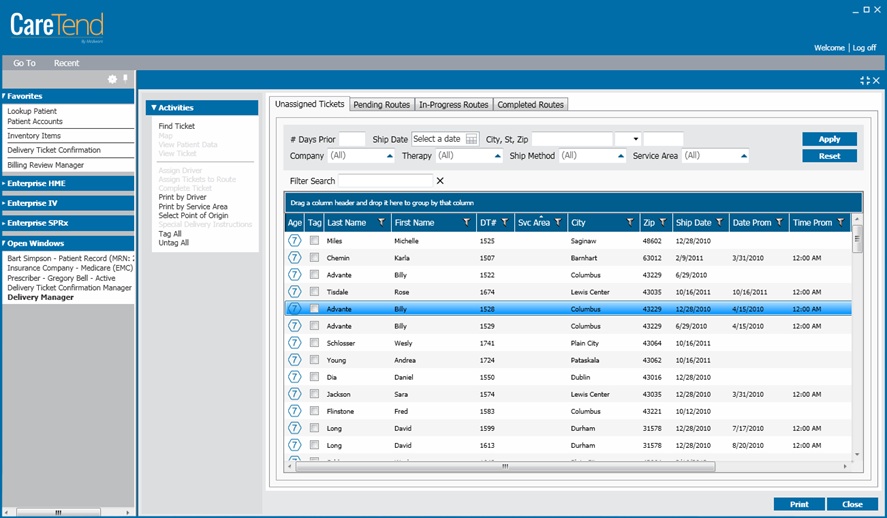 "CPR+ had some shortcomings," says Paul O'Toole, vice president and general manager, Homecare Solutions Division. "We were able to rewrite a lot of the billing functionality to be much more robust…This is a ground-up build."
The CareTend software includes new features, including an easily navigated interface with fewer clicks and greater personalization. Users can customize their workspace to their responsibilities and workflows. "We now have a data migration application program," enthuses O'Toole. "You hit the button and it converts all of the data that's in CPR+ over to CareTend."
"It was an easy decision to exhibit at Medtrade Spring," adds Jonathan Seiter, vice president of Marketing. "We'll have special pricing for early adopters [at Medtrade Spring], and we will be in Atlanta for Medtrade."
General registration is open for Medtrade Spring, scheduled for March 30-April 1 at the Mandalay Bay Convention Center in Las Vegas. Anyone who has any questions about the registration process should call: (877) 914-4677 (toll free) or (240) 439-2984 (International residents) between the hours of 9:00 am – 6:00 pm EST, or email: MedtradeSpring@Experient-Inc.com.
Click Here to register.
For more information about the show, visit www.medtradespring.com.