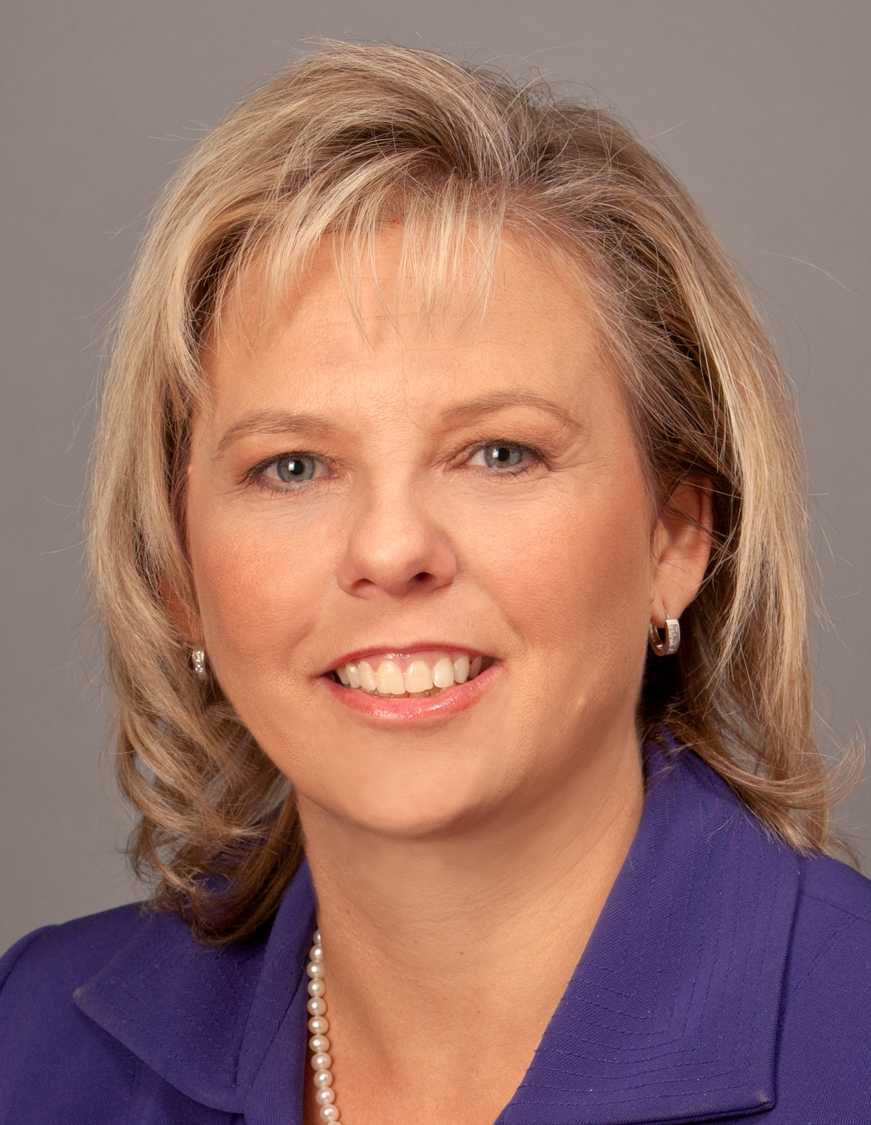 AMARILLO, TX – You have heard since the beginning of the competitive bidding program that eventually the single payment amounts would have an effect on areas that are not part of a competitive bidding area (CBA). That time is now.
On February 26, 2014, CMS published in the Federal Register an advance notice of proposed rulemaking (ANPRM) regarding the application of the competitive bidding single payment amounts to non-CBAs, and is seeking comments. This ANPRM can be viewed online at https://www.federalregister.gov/articles/2014/02/26/2014-04031/medicare-program-methodology-for-adjusting-payment-amounts-for-certain-durable-medical-equipment.
For non-CBA areas, Medicare currently pays for most DMEPOS items pursuant to a fee schedule in accordance with Sections 1834 and 1842 of the Social Security Act. DME falls into one of the following categories: inexpensive or other routinely purchased DME; items requiring frequent and substantial servicing; oxygen and oxygen equipment; certain customized items; capped rental items; and other prosthetic and orthotic devices.
Setting of the fee schedule amounts is governed by rules found at 42 CFR Part 414. In most cases, those fee schedule amounts are based on reasonable charges from 1986 and 1987, adjusted annually (with some exceptions) by a CPI update factor. This methodology results in some anomalies, with some items overpriced and others significantly underpriced. For the most part, however, the fee schedule amounts are a fair representation of the costs of providing DMEPOS items.
On the other hand, we have compensation for items in a CBA. The payment amount is referred to as the "single payment amount" and is set based on bids submitted and accepted by Medicare as part of the Competitive Bidding Program. Most suppliers will also agree that the single payment amounts are not a good representation of the cost of providing goods and services.
There are a number of reasons for this, including the lack of transparency with the Competitive Bidding Program and the fact that the bids are nonbinding, to name a few. Suppliers were so desperate to win a bid that many suppliers submitted what have been referred to as "suicide bids." These bids are unsustainable in the long run.
Additionally, many of the bids submitted did not take into account the true cost of providing equipment, as it includes much more than the cost of goods sold. As a result, Medicare has been able to report huge cost savings ― cost savings that, in the opinion of many, are flawed because they are unsustainable and will lead to less service and lower quality of equipment.
Under the Competitive Bidding Program rules for DME furnished after January 1, 2011, payment information from the Competitive Bidding Program may be used to adjust fee schedule amounts in non–CBAs. Even more alarming is the fact that beginning January 1, 2016, the single payment amounts must be used in adjusting fee schedule amounts.
CBAs can vary greatly in geographic size, population, and other factors. In addition, CBAs do not include Metropolitan Statistical Areas (MSA) with populations of less than 250,000. The single payment amounts also vary from one CBA to another. Applying a single payment amount from a large MSA to a small MSA is likely to result in inappropriate compensation because the factors influencing the prices can be very different.
The ANPRM is seeking comment on how to adjust Medicare fee schedule amounts based on the single payment amounts from the Competitive Bidding Program. Specifically, the ANPRM is seeking comments regarding the following:
1) how the cost of furnishing DME can vary based on the geographic area in which items are furnished;
2) does the cost of furnishing DME items vary based on the size of the market served in terms of population and/or distance covered or other logistical or demographic reasons;
3) what other information, if any, should be considered in determining the cost of furnishing items in non-CBAs as compared to CBAs;
4) what factors need to be taken into consideration for non-Competitive Bidding items;
5) whether Competitive Bidding Programs should be established in all areas of the country for some high volume items of DME; and
6) what factors should be considered when adjusting payment amounts in rural areas.
If you are interested in submitting comments, the deadline to do so is March 28, 2014. This is a supplier's opportunity to share with CMS why the flawed single payment amounts from the Competitive Bidding Program do not represent the true cost of providing goods and services. If suppliers don't speak up and help CMS to understand why the single payment amounts are not sufficient compensation in the long run, they are acquiescing to further reductions. The time to act is now. Stand up and provide information to CMS.
In addition, the ANPRM is also seeking comments regarding ideas for changing the payment methods used under the Competitive Bidding Program for other items of DME. The ANPRM is soliciting comments on bundling payment for all items and services associated with furnishing enteral nutrition or other items of DME into one monthly payment based on supplier bids.
CMS is suggesting that the Medicare fee payment structure for certain DME and enteral nutrition under the Competitive Bidding Program be modified by paying a single payment amount that includes furnishing all items and services needed on a monthly basis, including renting equipment, replacement of supplies and accessories, and maintenance and service on rented equipment.
For example, if a patient needs a CPAP, the supplier would submit a bid for furnishing the CPAP and all necessary supplies. If the CPAP needs maintenance and servicing, the cost would be included in the single payment amount. If the beneficiary needs additional supplies, there would be no additional reimbursement, as that amount would be included in the single payment amount.
Under this type of payment approach, monthly rental payments would no longer reach a cap, and there would be no separate payment amount for supplies, accessories, enteral nutrients, or maintenance and servicing. Suppliers would not be required to transfer title, and beneficiaries would be able to switch suppliers on a monthly basis.
It seems simple, and the ANPRM suggests that this approach would greatly reduce the burdens associated with providing certain types of equipment. As the ANPRM points out, this would eliminate the transfer of title. Suppliers would have an incentive to provide higher quality products knowing that this would cut down on repair and maintenance costs. It would also benefit beneficiaries.
Currently, beneficiaries are responsible for the cost of repairs on beneficiary-owned equipment. If title does not transfer, the beneficiary will simply call the supplier, who will be responsible for repair of its rented equipment. Additionally, CMS's burden related to processing and paying for claims would be reduced as well.
However, suppliers should carefully examine the effects such significant changes likely could have on their business model. It would currently affect CBAs, but eventually, the changes could be carried over to non-CBAs. As pointed out previously, the single payment amounts are flawed, and using a flawed process to set bundled payment amounts can only result in further problems for suppliers.
The ANPRM is seeking comments on bundled payments under the Competitive Bidding Program. The ANPRM is specifically asking for comments regarding the following:
1) Are lump sum purchases and capped rental payment rules still needed;
2) Are there reasons why a beneficiary would need to own expensive DME or enteral nutrition equipment rather than use it on an as-needed continuous monthly basis;
3) Would there be any negative impacts with bundling payments;
4) Would access to specialized items such as wheelchairs or speech generating devices that must be personalized be impacted by this method of payment;
5) Should the regulations be changed to require maintenance and servicing of beneficiary-owned equipment for the remainder of the equipment's reasonable useful life, and if so, should the cost of a mandatory supplier warranty be factored into the payment amounts;
6) Would bundled payment amounts affect a beneficiary's ability to control his or her own care; and
7) What are the advantages and disadvantages of bundled payments.
The current fee schedule methodology has been around for a long time and, with the exception of changes to the payment methodology for oxygen, has remained fairly static. When things remain static, they can also become stagnant, so change is inevitable. What is important is that suppliers have input into the change. For this reason, suppliers are encouraged to review the ANPRM and, in accordance with its request, submit comments.
Denise M. Leard, JD, is an attorney at Brown & Fortunato PC, a law firm based in Amarillo, Tex. She represents DME suppliers, pharmacies, infusion companies, and other health care providers throughout the United States. Leard is Board Certified in Health Law by the Texas Board of Legal Specialization and can be reached at (806) 345-6318 or dleard@bf-law.com.