ATLANTA – Medtrade will be the first major U.S. industry conference where ResMed has the opportunity to showcase its entire Air Solutions platform, and its benefits, to HME providers. "Specifically, we'll demonstrate how ResMed Air Solutions devices and software solutions maximize access to patient therapy data in a connected care ecosystem to streamline patient management and improve patient compliance," says Jon Yerbury, vice president, Marketing, ResMed-Americas.
Among the ResMed Air Solutions software solutions is the AirView™ monitoring and compliance management system, which streamlines the patient management process by enabling patient data on demand, and available just one hour after a device's last use.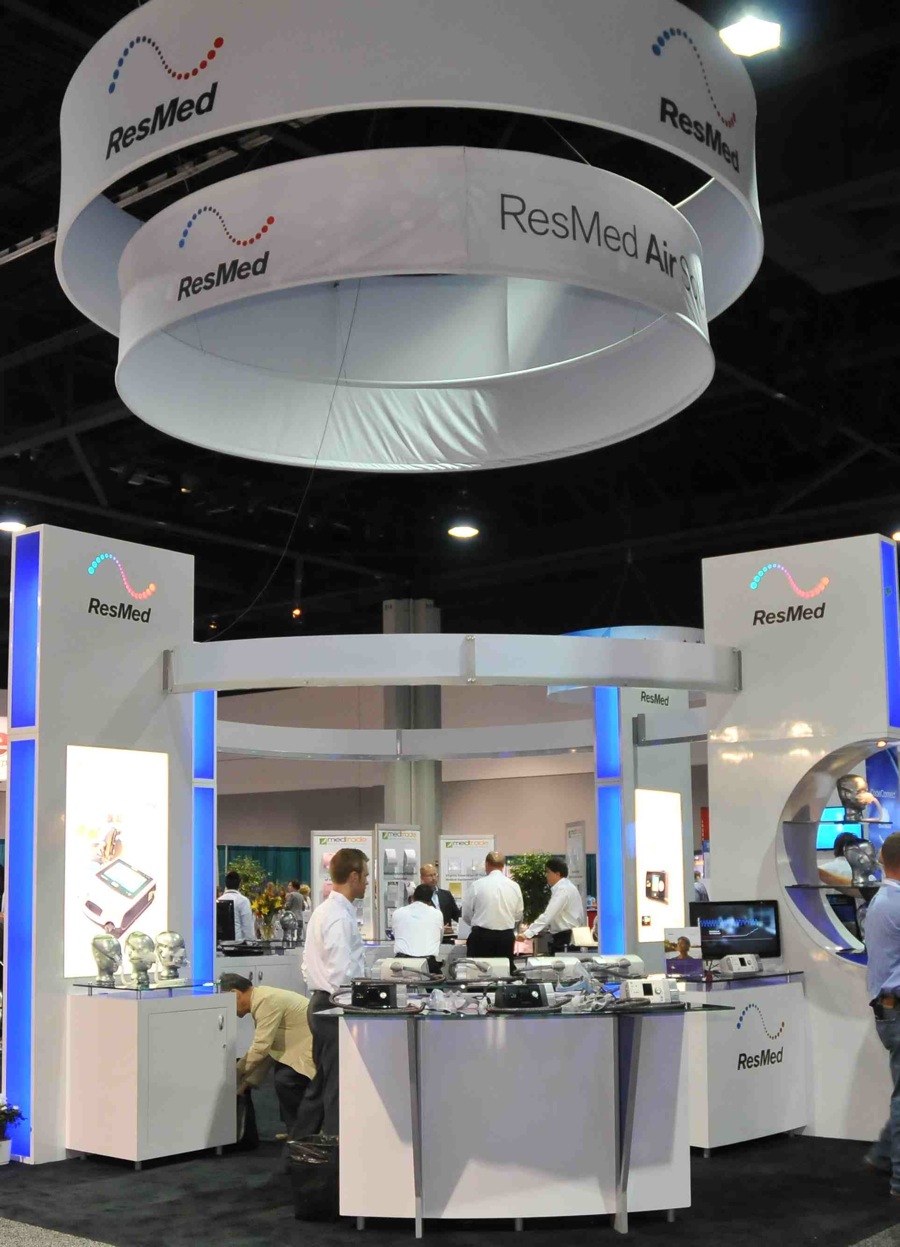 "ResMed Air Solutions are wirelessly enabled to offer telemonitoring on devices the HME chooses to connect into AirView," explains Yerbury, who will set up shop at Booth #1317 during Medtrade, scheduled for Oct 20-23, 2014, at the Georgia World Congress Center in Atlanta. "Low-cost plans for troubleshooting, usage and detailed data save HMEs time and money. Being able to seamlessly monitor patients' compliance in the cloud is a huge benefit for HMEs because it eliminates steps and paves a faster, smoother road to reimbursement."
The ResMed Air Solutions platform has data-driven components that span from diagnosis to treatment, compliance management and patient engagement. "With Air Solutions, we're creating a new beginning in patient care," says Don Darkin, president of the ResMed Sleep-Disordered Breathing Business Unit. "As we unveil each Air Solutions component, our signature differentiation of superior performance and comfort will be underscored, made even stronger with groundbreaking technology that helps providers become more connected with their patients."
• Providers who wish to register for Medtrade should CLICK HERE.
• The full link for registration is http://registration.experientevent.com/showmth141/default.aspx?flowcode=att
• Pricing for events can be found at http://medtrade.com/attendee/pricing.shtml
• All sessions at Medtrade and their descriptions can be found here: http://medtrade.com/conference/conference-sessions.shtml
Exhibitors have already bought 96% of the floor space at the Georgia World Congress Center in anticipation of what could be the most important Medtrade in the event's long history. For a complete list of exhibitors and/or additional information about the show, visit www.medtrade.com.