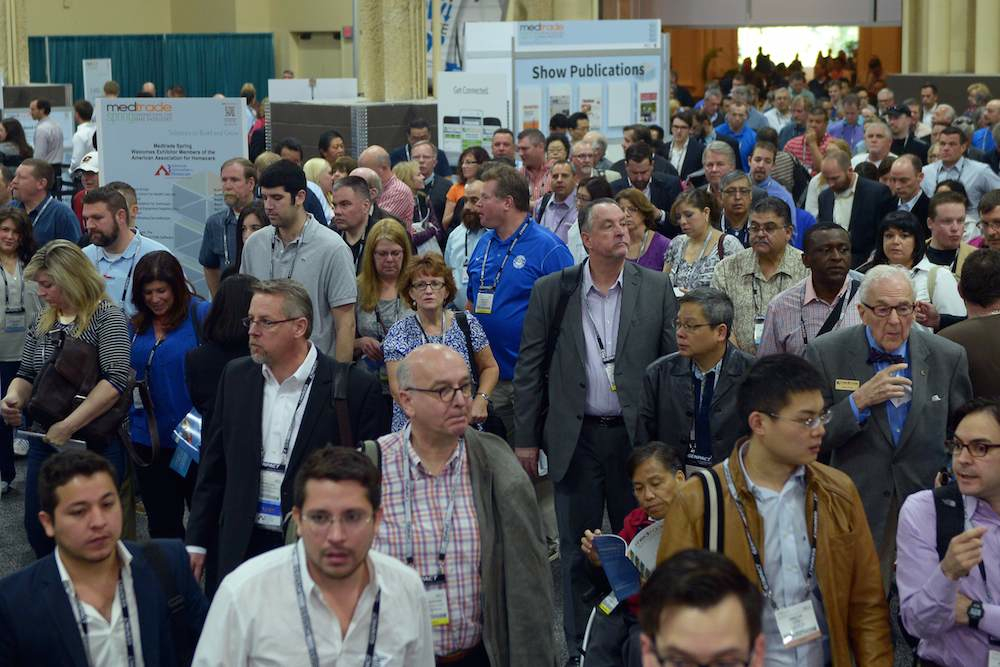 SOMERSET, PA – Since moving its China-based production lines back to the United States last year, DeVilbiss Healthcare (Booth #1827 at Medtrade) has seen an increase in demand for those products. As a result, the company has increased its U.S. workforce by more than 20% and is positioning itself for growth.
To keep up with demand for these U.S.-manufactured products, DeVilbiss has increased its manufacturing hours from 12 hours a day to 16 hours a day with two separate eight-hour shifts. Recently, DeVilbiss hired 33 assemblers, a manufacturing supervisor, as well as additional staff. Many DeVilbiss suppliers have added to their workforce to keep up with the demand.
"In today's competitive marketplace, customers are demanding reliable products that help them lower their costs," says Ed Murphy, president and CEO of DeVilbiss Healthcare. "The high quality and lower total cost of ownership of our products has driven our sales growth. We have hired new people every month since returning these products to the USA."
DeVilbiss will display many of its current product offerings at Medtrade, scheduled for Oct 20-23 at the Georgia World Congress Center in Atlanta. "We will feature our new Provider Online Ordering Portal as well as the IntelliPAP® SmartCode® Application," says Murphy. "Both of these products enable providers to deliver faster, higher-quality care.
"The IntelliPAP SmartCode App is a web-based software application that collects and analyzes data from IntelliPAP CPAP users and manages the data on a secure, HIPAA-compliant server, making patient compliance tracking easier than ever," adds Murphy. "The App is free of charge and does not require additional hardware."
Medtrade takes place Oct 20-23 at the Georgia World Congress Center in Atlanta.
• Providers who wish to register for Medtrade should CLICK HERE.
• The full link for registration is http://registration.experientevent.com/showmth141/default.aspx?flowcode=att
• Pricing for events can be found at http://medtrade.com/attendee/pricing.shtml
• All sessions at Medtrade and their descriptions can be found here: http://medtrade.com/conference/conference-sessions.shtml
Exhibitors have already bought 98% of the floor space at the Georgia World Congress Center in anticipation of what could be the most important Medtrade in the event's long history. For a complete list of exhibitors and/or additional information about the show, visit www.medtrade.com.