SAINT GEORGE, UT – Makers of the Zitality Slumberbump anti-snore belt are hoping to build on their Medtrade momentum when they set up shop at Medtrade Spring (Booth #1671), scheduled for March 30-April 1 at the Mandalay Bay Convention Center in Las Vegas.
"We've learned a lot since introducing the product at Medtrade last year," says Joshua Taylor, vice president of Business Development. "We've already made significant improvements to the product and our retail program, including offering a 100% sell-through guarantee for HME stores."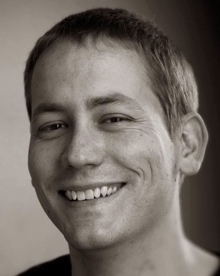 The positional sleep therapy device essentially trains people to sleep on their side, where snoring can be eliminated or reduced for many people. Casey Niederhauser (pictured), product developer for Slumberbump said, "As we searched the market for existing solutions, we quickly realized that most of the available products looked bulky, uncomfortable, and ill-conceived. That's what led us to develop Slumberbump."
The Slumberbump has rip-stop nylon construction, a breathable, mesh belt, and an inner air bladder for easy storage and travel. "We exhibited at Medtrade Atlanta because we knew that HME stores were in a better position than anyone else to reach people who struggle with sleep related breathing disorders," adds Taylor. "We've priced the Slumberbump at just $49.95. It is a highly effective and inexpensive cash solution for customers. We see this as a win for them and a win for the HME store."
Medtrade Spring 2015 registration is currently open and prospective attendees can sign up now. "Numerous manufacturers are buying up booth space for an industry that is adjusting to new realities," says Kevin Gaffney, group show director, Medtrade. "Our partners at the American Association for Homecare are doing a great job of holding the line on further government intrusion, while also choosing their battles wisely. As always, we will be proud to showcase AAHomecare's outstanding leadership team when the industry comes together on March 30, 2015."
If providers have any questions throughout the registration process, they are encouraged to call: (877) 914-4677 (toll free) or (240) 439-2984 (International residents) between the hours of 9:00 am – 6:00 pm eastern standard time, or email: MedtradeSpring@Experient-Inc.com. 


Providers who wish to attend Medtrade Spring may Click Here to Register. For more information about the show, visit www.medtradespring.com