LAS VEGAS – The biannual Innovative HME Retail Product Awards, sponsored by HomeCare Magazine, are down to the top ten. The awards honor HME products that are particularly suited for retail sale. The purpose of the competition is to promote and recognize products that contribute to providers' bottom lines though cash sales.
The following products were reviewed by judges, and will advance to an onsite (at Medtrade Spring) judging round. The top 10 products will be presented in a conference session, The Best New Retail/Cash Opportunities on Tuesday, March 31, at 1:30 pm. Subsequent voting will determine the top three winners.
Top Ten Finalists (random order) are:
• SLEEPSAVER from Stevenson Industries Inc (Booth #1001)
"SLEEPSAVER provides the comfort to sleep peacefully," says Joe Goldstein, inventor. "There are no more straps and no more need for full face masks. SLEEPSAVER increases a CPAP's effectiveness by preventing open mouth breathing."
• Golden Cloud Lift Chair in Brisa Fabric with AutoFlex from Golden Technologies (Booth #229)
"The Cloud is not only the most comfortable lift chair on the market, it's the most comfortable recliner found anywhere," says Patricia O'Brien, director of Marketing & Merchandising, Golden Technologies. "It is the ultimate cash retail item that gives retailers a high profit margin. When you add our exclusive Brisa luxury cover, and our exclusive AutoFlex power lumbar massage system, reclining in the Cloud becomes a relaxation experience unlike any other."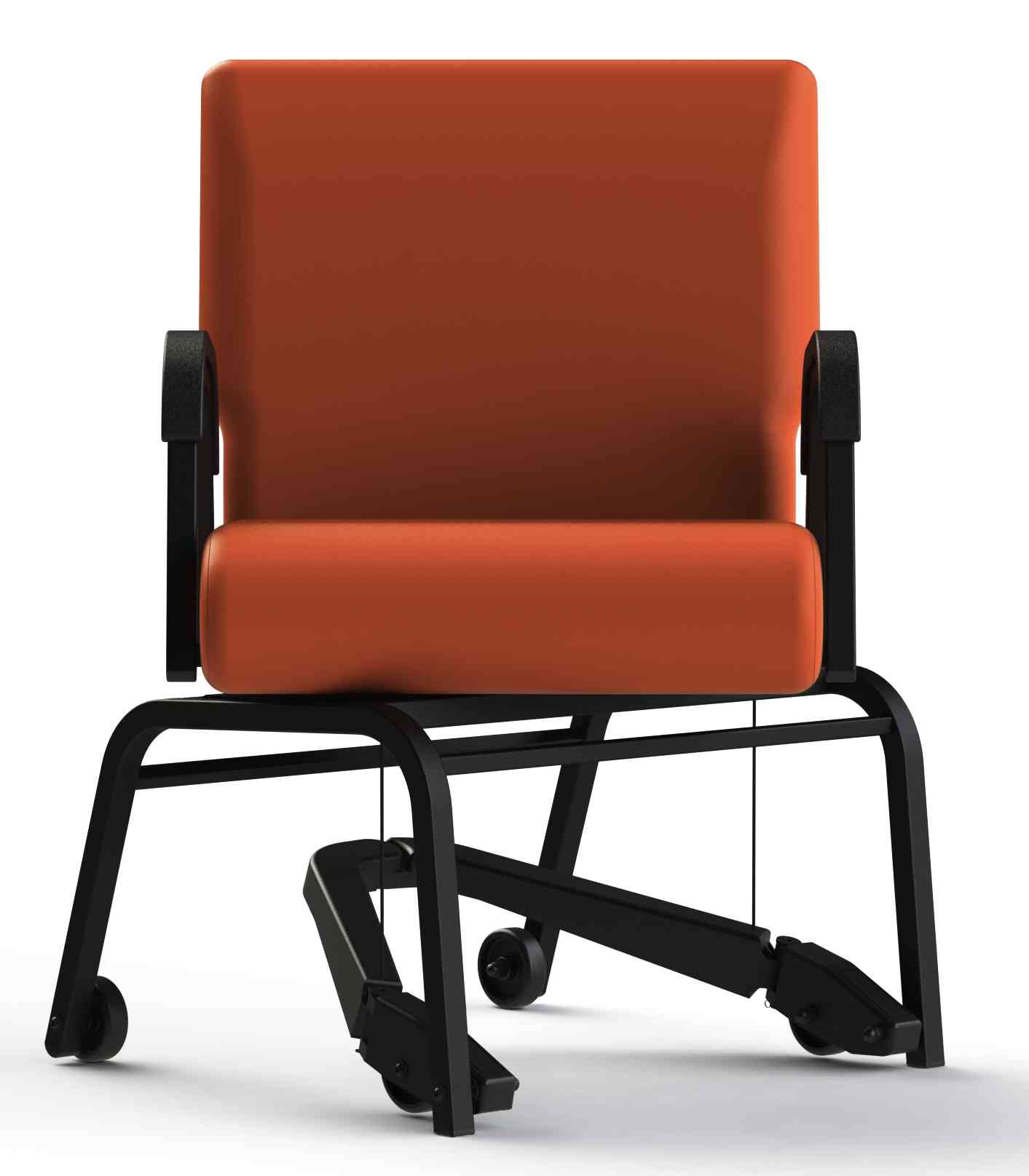 • Titan Swivel c/w Royal-ez from ComforTek Seating (Booth #1055)
"More than 33% of caregivers experience work-related injuries as a result of moving mobility challenged persons," says Randy Schellenberg, president of ComforTek. "The Titan Swivel c/w Royal-ez is the first chair which incorporates mobility aids, allowing even a small child to move a seated person to the table. The Titan swivel includes the patented Royal-ez lever device."
• OrthoSleeve from ING Services and Foot Gym from ING Services (Booth #1031)
"The Foot Gym is a new innovation in rehabilitation and strengthening for the foot and lower leg," says Debbie Shannon, vice president, Sales and Marketing, ING Source Inc. "Incorporating seven foot and ankle exercises along with hot and cold massage and stretching features, this comprehensive device is being launched into the market officially at this year's Medtrade Spring.
"The OrthoSleeve FS6 Compression Foot Sleeve is a breakthrough product for orthopedic bracing of the foot and ankle and the treatment of Plantar Fasciitis," continues Shannon. "While other bracing products may support the foot and relieve symptoms, they are typically difficult to wear, bulky, and uncomfortable. The OrthoSleeve FS6 Compression Foot Sleeve produces a gentle 'lift-stretch' of the Plantar Fascia and arch and support of the Achilles tendon by using graduated medical-grade compression to create a bracing effect."
• iWALK 2.0 Hands Free Crutch from IWalkFree Inc (Booth #1127)
"When we launched at Medtrade last year, we won this award, so we were reluctant to enter again," says Brad Hunter, director of Business Development. "Bias against a previous winner is natural. At our launch, we believed we had a product that would give the HME/DME strong retail sales, provide excellent value to the customer, and serve a strong need/demand with a truly innovative product. Now, a year later, we've proven it. In just over a year, we've picked up hundreds of dealers, which is more impressive when you consider we started with zero, and introduced an entirely new concept in mobility. We've also stepped up our dealer support programs to include education, referral, in-store POP and staff dedicated to catering to the needs of the dealer. We also maintain the tightest MAP pricing policies in the industry, protecting our dealer's margins."
• LC-358 Lift Chair with FirstUp Technology from Pride Mobility (Booth #310)
"The Pride LC-358 Lift Chair features our new FirstUp Technology that allows the lift chair to lift from the seated to standing position 50% faster than traditional lift chairs," says Mark E. Smith at Quantum/Pride Mobility Products. "The much faster lift is not only a convenience feature, but truly helps those in need to access areas such as the bathroom more promptly, or become ambulatory quicker for any number of quality-of-life needs."
• REMZZzs CPAP Mask Liners from Naturs Design Inc (Booth #543)
"We made the top ten because of the innovation and effectiveness of RemZzzs," says Adam Rutan, chief sales officer at Naturs Design Inc. "We should make the top three for the 'grand' prize because we make CPAP and Bi-PAP therapy work for the end user, and we provide the HME industry with a profitable cash product that is easy to sell. RemZzzs® is truly a unique product that has provided a solution for both the end user and the HME industry."
• PainAway Wireless TENS from Drive Medical (Booth #305)
The PainAway Wireless Electrotherapy TENS Unit can be used for chronic and acute pain on most areas of the body. This dual channel system delivers twice the power as conventional TENS units, and provides constant current throughout each treatment.
• Viverity Pain Relief Pad from Roscoe Medical (Booth #428)
This rechargeable wireless TENS device is FDA cleared for over the counter sale. It is pre-programmed with five phases, 15 intensity levels, and includes one reusable electrode, device, plastic carrying case, wall charger with USB cable, instruction manual, and drawstring bag.
• Breezy Elegance Retail Wheelchair from Sunrise Medical (Booth #1054)
"The product tells the retailer and the consumer exactly what it does and exactly who it is for," says John Boa, manager, US Internet Channel, Sunrise Medical. "It is supported by digital and in-store sell thru materials, as well as a training program for retail staff. Elegánce is a viable candidate for an award because it is the only wheelchair in the world that comes standard with a cushion at price points marketable to every consumer. We have concrete sales data to back up the Elegánce success compiled during its very short release in every corner of the USA."
The Best New Retail/Cash Opportunities educational session, with Jim Greatorex, is open to all attendees at Medtrade Spring. General registration is still open for Medtrade Spring, scheduled for March 30-April 1 at the Mandalay Bay Convention Center in Las Vegas. Anyone who has any questions about the registration process should call: (877) 914-4677 (toll free) or (240) 439-2984 (International residents) between the hours of 9:00 am – 6:00 pm EST, or email: MedtradeSpring@Experient-Inc.com.
Click Here to register.