LAS VEGAS – Final pieces are in place for the Power Lunch at Medtrade Spring, sponsored by The VGM Group and scheduled for Tuesday, March 11, from 11:45 a.m. – 1:15 p.m. Produced in cooperation with Capital Healthcare Group, the Power Lunch features food and information on five topics crucial to making your business survive and thrive.
Grab one of the included boxed lunches and head to a table where moderators will kick-off a roundtable group discussion. Learn from experts, hear from peers, and take back solutions to the office. Space is limited, so sign up early if you are interested. Choose your topic and buy your tickets via Medtrade Spring registration.
The five topics are:
Web Marketing
Snap, Crackle and POP to the top of Search Engine Ranking for the HME Business
Facilitator: Christina Throndson, Web Marketing Manager, VGM Forbin
What can you do right now to improve your online marketing? Christina Throndson, Web Marketing Manager at VGM Forbin, will help you share best practices and learn what you can do to make your HME business pop to the top of search engine rankings and help you connect with your customers online! Review the use and value of Search Engine Optimization (SEO), Social Media Marketing (SMM) techniques and Search Engine Marketing (SEM) with your tablemates to determine the unique combination of online marketing that you can do on your own.
Operations
Best Practices in Operational Efficiencies
Facilitator: Miriam Lieber, President, Lieber Consulting, LLC
Join Miriam for a lively and candid discussion on operational efficiencies for your organization. Topics will include staff accountability, automation, process and flow. Learn from Miriam's experience and those of your colleagues about leading practices for organizational improvement.
Regulatory
The New Face-to-Face Requirement: Obtaining Everything You Will Need from the Prescriber
Facilitators: Kim Brummett, Senior Director Regulatory Affairs, American Association for Homecare; Mary Ellen Conway, President, Capital Healthcare Group
The new Face-to-Face (F2F) and Written Order Prior to Delivery (WOPD) requirements are coming and these will truly be some of Medicare's most difficult requirements for suppliers to follow. When will this happen? What do you need to know? Learn and share best practices with your peers on how to prepare your staff and your prescribers NOW to get all of the complete documentation you will need.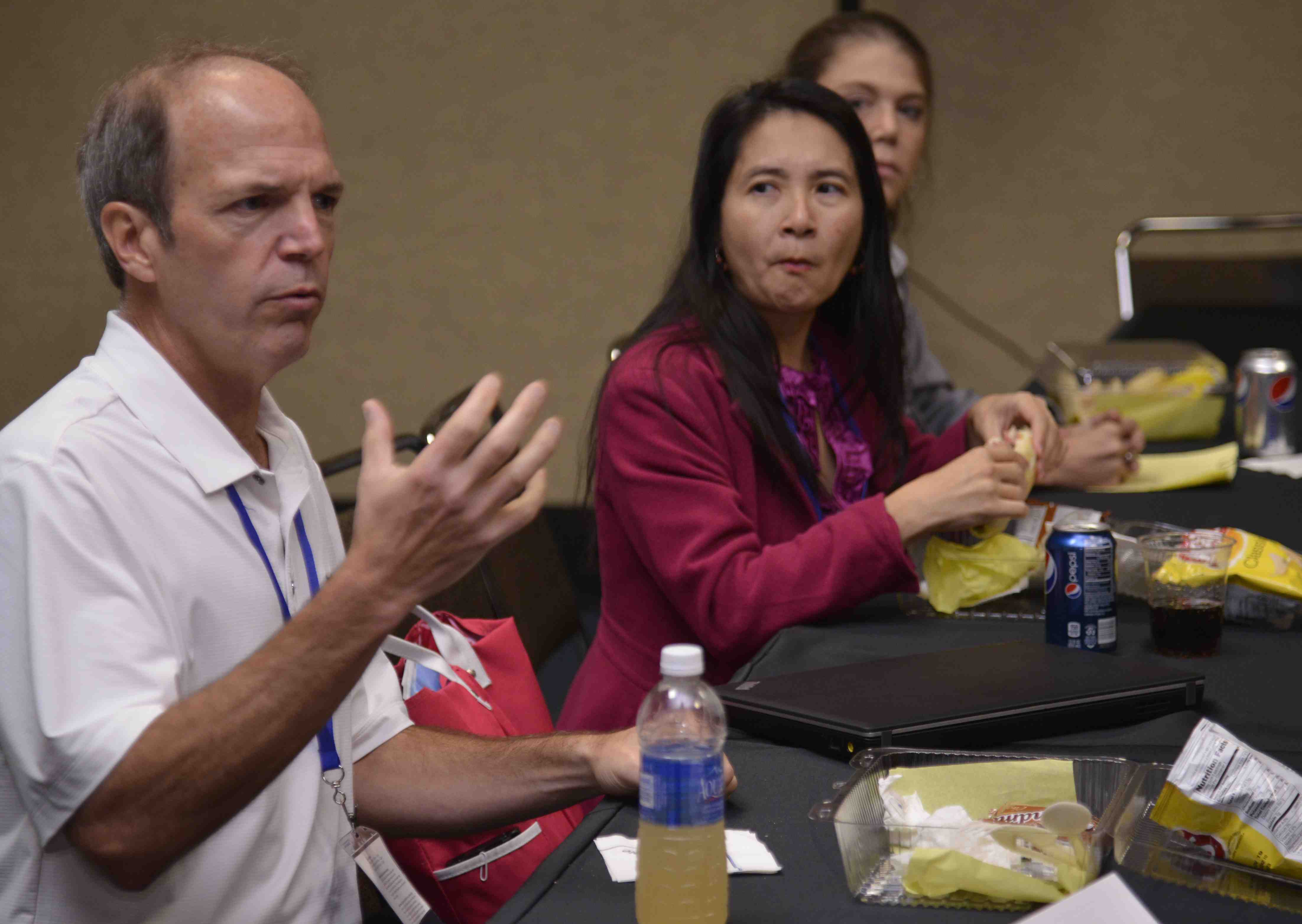 Retail
HME Retail Growth Strategies
Facilitator: Jim Greatorex, President, Black Bear Medical (pictured, left)
How do you make your HME retail business flourish in tough times? What makes a great HME retail employee? Do you have ideas for successful promotions that give you the best bang for your buck? Is your website and company Facebook page effective? We'll discuss how to get an HME retail division or store started and how to keep it growing. Share what works for you and find out from others what works for them.
Legal
Innovative Joint Ventures and Business Arrangements with Physicians, Hospitals and Other Referral Sources……While Avoiding Legal Pitfalls
Facilitator: Jeffrey S. Baird, Chairman, Health Care Group, Brown & Fortunato
A "perfect storm" of events (competitive bidding, post-payment audits, etc.) has made life difficult for the DME supplier. In order to survive, the supplier must think outside the box…..it must push itself so far out of its comfort zone that the supplier forgets what a comfort zone looks like. This interactive discussion will focus on the many types of joint ventures and other arrangements that the DME supplier can enter into with referral sources. Topics include Medical Director Agreements, employee liaisons, loan closets, preferred provider agreements, consulting arrangements, and joint ventures. We will discuss what works; equally as important, we will discuss the legal pitfalls to avoid.
Medtrade Spring takes place March 10-12 in Las Vegas at the Mandalay Bay Convention Center. Click Here to register for Medtrade Spring.