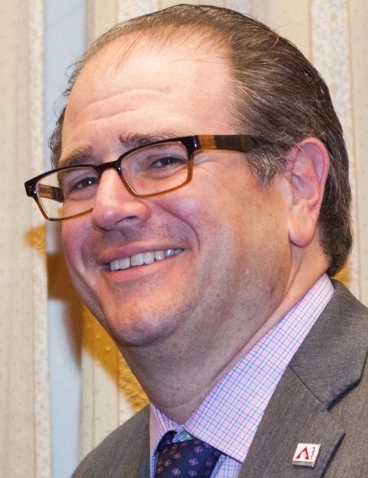 EBENSBURG, PA – John Letizia, ATP, grew up talking politics around the dinner table. That seed of awareness eventually took root after a revelation of sorts concerning nationwide competitive bidding.
"Years ago, when I heard about competitive bidding, I thought, 'Somebody is going to do something about this,'" says the 44-year-old Letizia. "Well, I guess one day I woke up and said, 'I'm that somebody.'"
As president of Laurel Medical Supplies, a longtime family-owned business with three locations in Pennsylvania and one in Maryland, Letizia has seen the challenges mount every year for HME providers. By the time current AAHomecare chairman Robert Steedley called him up, Letizia had seen enough.
"When Robert asked me to be the vice chair, it was a terrifying honor," he says with a chuckle. "But I am proud to be in this industry, and I accepted. These days, I'm still active as a practitioner. I work with children for pediatric rehab. I balance being an ATP, an advocate, and running the business."
When he's not advocating or running the business, Letizia enjoys target shooting on his 40-acre property in western Pennsylvania with his 13-year-old daughter and 10-year-old son. "We'll go to the farmer's market and buy big heads of cabbage and shoot a head of cabbage or a pumpkin with a .44 magnum, and it just blows up," enthuses Letizia, who has been married for 16 years. "It is fun stuff. My son and I love it."