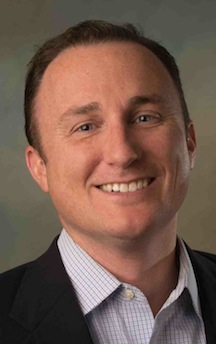 SANDWICH, MA – As a ski racer in the Junior Olympics and National Championships, Gary Sheehan, MBA, used to negotiate steep slopes at break-neck speed. As it turns out, the ability to anticipate the next turn comes in handy in the unpredictable world of DME.
As owner of Cape Medical Supply, Sandwich, Mass, with locations in Canton, Mass, and Kittery, Me, Sheehan (shown in photo on far right with Deval Patrick, governor of Massachusetts, and Wendy Northcross, CEO of the Cape Cod Chamber of Commerce) has largely focused on the burgeoning sleep market, a business tactic that has served him well since taking over the 36-year-old business in 2006.
With an English Degree from Boston College and an MBA to his credit, Sheehan did not originally intend to take over the business that his parents started in 1977. Since making the decision, Sheehan has navigated the twists and turns by honing in on the sleep business, along with orthopedic soft goods, oxygen, and general DME.
The business climate is not as favorable as the days of his parents, but Sheehan has worked hard to make his product categories a vibrant part of the community, while focusing closely on the details of the business.
"We have a good process outlined for servicing sleep patients," says the 35-year-old Sheehan, who currently serves as the chairman of the board for the Cape Cod Chamber of Commerce. "It is clearly a growing category that is less levered than Medicare. There are clear and well-documented downstream health benefits for patients who are treated properly for sleep apnea. When you combine that broad market with good control over the processes that support patient care, it makes us very bullish about sleep therapy and our ability to expand with it."
After skiing, or training for skiing, virtually every day of his young life, Sheehan admits to some burnout and rarely skis these days. While he would still be the best skier on virtually any hill, he prefers other pursuits. "I have a child who will be five in December," says Sheehan. "And I like to play golf."
As an attendee at last month's Medtrade, Sheehan was impressed by the educational content and says he is likely to be in Atlanta next year for Medtrade 2014 (Oct 20-23). "The content was a lot more meaningful and strategic than it has been in years past," says Sheehan from his 15,000-sq-ft flagship operation in Sandwich, Mass. "There was more of a focus on business processes and how to take out costs in a sustainable and meaningful way."