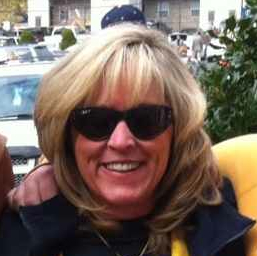 LAS VEGAS – Regina Gillispie, RRT, has seen her fair share of ups and downs in the DME world. Through it all, the owner of Best Home Medical, Barboursville, WV, and Best Medical Equipment in nearby Hurricane, has relied on products and knowledge from Medtrade and Medtrade Spring.
"In the last three years, I have gone to Medtrade Spring, and I plan to go to Atlanta for Medtrade [Oct 20-23] this year," says Gillispie (pictured). "Last year, I loved the Vegas show. It was one of the best that I have been to. I really got a lot of information, and I got a lot of one-on-one time because it is a smaller show. You get to spend time with the vendors and the new products at Medtrade Spring."
Keeping North Carolina-based Active Healthcare (AHC) alive and well for the past 24 years has been no easy task. Steven Feierstein and his wife, Lisa, a registered nurse, have managed to succeed with the regional business thanks largely to their willingness to learn.
Steven and Lisa have attended many Medtrades throughout the years, and they see it as the ideal venue to find new products and keep up with the latest industry education. "We go so that we can stay current on all the latest products and trends occurring in the industry," enthuses Feierstein.
Gary Sheehan, MBA, owner of Cape Medical Supply, Sandwich, Mass, with locations in Canton, Mass, and Kittery, Me, makes the trip to Medtrade every year, and he's making time for Medtrade Spring in 2014. "The content was a lot more meaningful and strategic than it has been in years past," says Sheehan of last year's Medtrade in Orlando. "There was more of a focus on business processes and how to take out costs in a sustainable and meaningful way."
Sheehan's enthusiasm translated to a new role as a presenter at this year's Medtrade Spring. "The next two years will separate the providers who are going to survive and thrive from those who will die a slow death," he says. "The business needs to be rethought, and a lot of the leading providers will be in Las Vegas for Medtrade Spring. They will be talking to each other in the hallway, having beers together at night, and learning at the educational sessions. Medtrade Spring is the place you want to be."
Medtrade Spring takes place March 10-12, 2014, at the Mandalay Bay Convention Center in Las Vegas. Click Here to Register.